A Word
From our Chairman
On behalf of the pupils, staff and parents, I would like to welcome you and your family to Shakespeare College – which has been educating children for the past 5 years.
We began our journey in 2013 with our first branch located in Villa Elizabeth with 25 students and 5 years later we boast a number of 301 students as of January 2019.
Our students come from different cultural backgrounds; they have different religions and speak different languages. We celebrate and value this diversity.  We encourage the children to be proud of their own culture, religion and language and to show respect for those of others.
Shakespeare college is a school with modern infrastructure designed to meet the needs of all pupils and provide quality education. We have high aspirations for every child and an expectation that they will excel and achieve their potential. We provide an inspirational and creative curriculum, rich in opportunity and full of challenge. We understand that every child is precious – an individual blessed with their own unique set of gifts and talents and we work hard to encourage and support each child as they discover where their strengths lie.
Our staff and pupils are enthusiastic and sincere ambassadors, and would love to welcome you for a tour of the school. You will explore this website to see the key aspects of what we aim to do and how we do it, but coming to see us is the best way of experiencing the warmth of the Shakespeare family.
EXTRACURRICULAR ACTIVITIES
A student's social development is as important as their academic development. That is why Shakespeare College incorporates a broad range of extra-curricular activities in our school programmes. Students learn to function not only as individuals, but as part of a team. They can build confidence through a sense of belonging and achievement.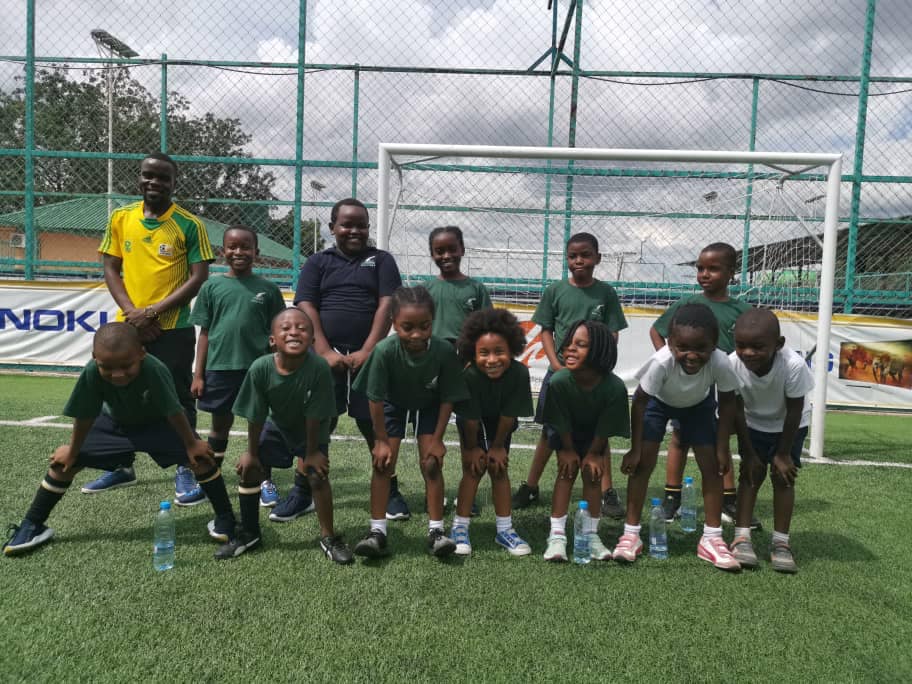 Football
Football (soccer) is a beloved pasttime and activity
Computer & Technology Club
Technology is a critical part of our lives now and will continue to be in the future. Our students have access to update-to-date computer technology as part of their extracurricular programme.
JETS
The Junior Engineers, Technicians and Scientists (JETS) club is a the ideal environment to develop critical and technical thinking in our students. 
Basketball
As high-intensity physical sport, basketball offers our students the ability to function in a team environment while gaining tremendous health benefits from the sport.
Chess Club
The chess club combines educational and social activities. Our students come to play, to learn, to teach the game of chess, thereby honing their strategic thinking skills. In social terms, the Chess Club is a great way to form and strengthen friendships.
Debate Club
Debate and public speaking offer a great way to develop speaking skills as well as deepen interest and knowledge with regards to a variety of relevant subject matters. 
Model U.N.
Model United Nations, also known as Model UN or MUN, is an extra-curricular activity in which students typically role-play as delegates to the United Nations and simulate the workings of U.N. Committies. 
Villa Campus
Plot # 1155a Kutwa Road, Villa Elizabetha
Lusaka, Zambia
Telephone: +260 211 236021 or +260 975 144328 or +260 977 787158
Email:  villa@shakespeare.college
School Hours:
Monday-Friday: 07:30 - 17:00 hours
Kabulonga Campus
15 Reedbuck Road, Kabulonga
Lusaka, Zambia
Telephone: +260 211 236021 or                   +260 96 1001482
Email:  kabulonga@shakespeare.college
School Hours:
Monday-Friday: 07:30 - 17:00 hours
Non-Discrimination Policy
It is the policy of Shakespeare College not to discriminate on the basis of race, color, religious creed, age, marital status, national origin, ancestry, gender, mental disability, or physical disability in any of its educational programs, activities or employment policies.
Should you have reason to believe you have been discriminated against for any reason, you may contact the Administration Office of the schools (villa@shakespeare.college) to lodge your grievance.